All events are FREE ......Rates Available for Public and Motivational Speaking / Build to suit Workshop packages
Events, Speaking, Workshop
Annual events consist of : Free dress giveaway  to graduating girls in need, Baby shower for moms in need, Back to school kick off, Coat / winter wear giveaway, Holiday Xmas Party for disadvantage familes along with collaborating with other organinzations to serve larger communites.
I travel around giving support and knowledge to many aspects of pain and trauma that have affected my life as well as living proof by being a leader of example in my own accomplishments in surviving from my past.
From being raped while being homeless and choosing to keep my daughter (Ariella).  As I watched my own child grow into her own kind of achievements. Such as graduating High School with honors, receiving a full academic to DePaul University, and graduating with national honors to completing a master's in psychology. This is the same child that was born with water on her brain from the abuse I did while battling a drug addiction during my pregnancy. Nothing fell short in my life as I continued to work hard in showing the world one can change even when there is no support. All my goals have been met now I am working on completing new goals. Someday I hope to have my own facility and save lives in young woman who have or are suffering from the same things she has been through. Opening a haven / center for woman in need of mental love and support.
I have taken knowledge of prevention, support, therapy, life lessons and personal growth to utilize it in not only me & my children but as well as people around the world. Many have reached out to me as far as India to see if I would come help them Hosting several events a year allows me to spread the word all while helping those in need of essential things to bring a smile.
My Wide range of talks and motivational speaking outline a list of many things to cover from my own ordeals, education, practices, and . Prevention and recovery are my main goals as I see to motivation& inspire as a bonus. I hope to plant seeds of faith to encourage everyone to pay attention, seek help, do not give up fighting and anything is possible when it is proposed to you with reasons. My mission is to help you see things from my angle of what can be done to break statistic, social judgment, bias lies, demographic punishment and more.
Sexual Abuse
Runaway/ Homeless & prostitution 15-18
Rape survivor 17 years old (got pregnant and kept baby)
Diagnosed with mental Illness & a disorder from all the abuse (Borderline Personality Disorder and PTSD)
Served in unhealthy relationships that were emotionally abusive and controlling where I compromised my own mental states in seek of validation of love and self-worth.
Depression, Self-worth, insecurities and mental shutdowns
Anger and return injustices
Parenting Mistakes from self-neglect
Care Giver support and direction
Prevention and knowledge to commom at-risk issues
Youth Outreach
Community Director
Accomplishments
HS Graduate after dropping out for several years
26 years drug free from addiction
24 years in a career & off Public Assitance
18 years home owner
17 years managing of Humble Hearts Organization
Advocate in fighting for Homeless Rights
Advocate for Mental Health
Trained in Trauma Care, Human Trafficking, Domestic Abuse
I have had the opportunity to be featured on Channel 9 Chicago's Very Own back in 2016
I've been in the Chicago Sun times several times, HOY Newspaper, Peoples Reader, Cook County Chronicles, and introduced on Channel 32 Morning News as well as being nominated for (20 woman you should know in Chicago). Voyager Magazine did a 2-page spread of my story.  Street Wise honored me as one of 20 most inspiring Chicagoans in 2018.
I am diligent, dedicated and determined to not only change lives by impact  but  inspire people to give back, take notice, give attention to all mankind.
It is inhumane to let others suffer while we have more than enough to help eleviate that suffering!
Victories:  No longer affected or victimized from recovery
Sexual Abuse
Physical Abuse
Emotional Abuse
Drug Addiction
Poverty
Prostitution/Solicitation
Teen Runaway from age of 15 -18 - homeless
Mental Disability (BPD/PTSD/Depression)
Goals
Build a network of communities, resources, professionals to gather in communion of taking care of one another
Build hope by showing the power of unity, examples and proof
Create groups to bring awareness to mental illness, help the suffering to end suicide and abandonment
Teach to recycle all things to those in need
Continue to Feed & clothe those in need without judgement
Build self-worth, self-love, self-esteem, and self-promotion
Share resources to motivate and encourage, it's not a competition to help those in need it's a gift for all
Jobs for all sex, race, & gender no matter what life situation or convictions
Humble Hearts Organization – 3003 Fulton – Chicago - IL- 60612 - 773/322-2997
Moto:
"It's all about people helping people!"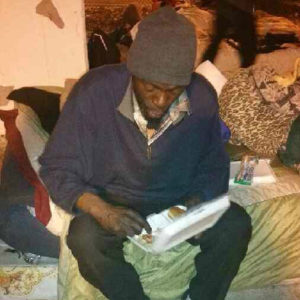 Feedings
Humble Hearts feeds the homeless as often as we can focusing on cold  winter days after feeding the homeless for 15 yrs on 3 days a week  I took noticed that many will feed in the summer but come winter time its too cold and the feeding population slows down. This is the worst time to stop feeding because thats when meals are needed the most. We cook a hot meal right out of the kitchen, feeding anywhere from 45-65  people in the winter to 65-125 during the rest of the year.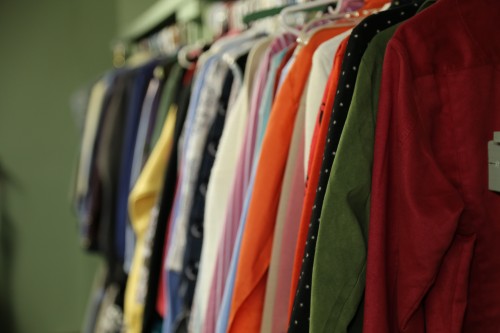 Clothing Pantry
We have a clothing pantry where those in need can call in a request, fill out contact form and a care bag will be put together on their behalf to be able to come and pick up clothes, shoes, household items, baby items and other misc. items. We basically focus on the homeless and will always have something to hand over to them such as a winter coat, shoes, socks or small request that they can not get on their own.
All coming in need must show proof of low income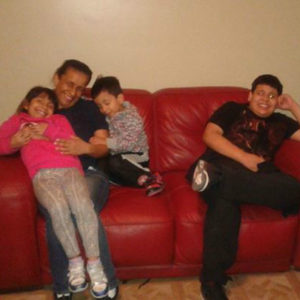 Furniture Giveaway
Every other month Humble Hearts picks anywhere between 4-6 families or individuals who recently got out of a shelter or lost their furniture in a fire to receive brand new furniture donated and Sponsored by The Dump Furniture Company
We also take in gently used furniture to help out those in need.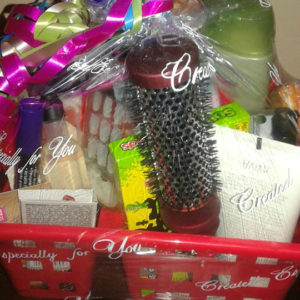 Hygiene Products
We at Humble Hearts know that hygiene is an important part of a healthy lifestyle and dignity. We collect products all year long to pass out at our events,  and the homeless community, as well as low income families.
These items are available to promote self-esteem, confidence and motivation as one keeps up with personal appearance.
A clean body is a clean mind!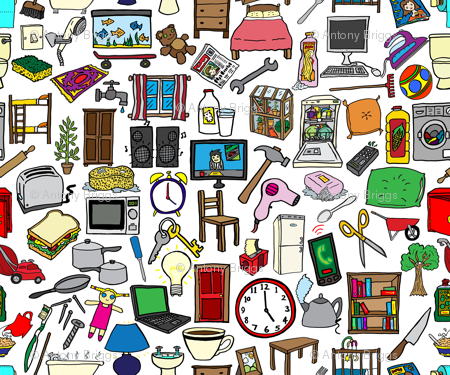 Household Items
We accept anything, new and used, that would help people function everyday in a home. Examples could be silverware, towels, bed linen, blankets, brooms, cleaning products, dishes and so on. Anything that could help people have a normal life inside their home.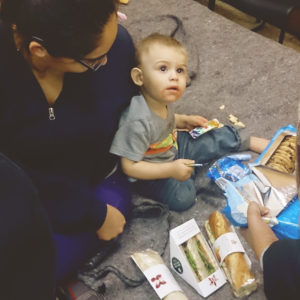 Baby Items
We collect all baby items. Bottles, pampers, cribs, walkers-- you name it-- we want it, new and used, to pass them down to low income single mothers and teen moms who can not afford to have a baby shower or purchase things on their own.
We also host an annual event where we have a giant baby shower for low income mothers to come in and pick up baby items for free.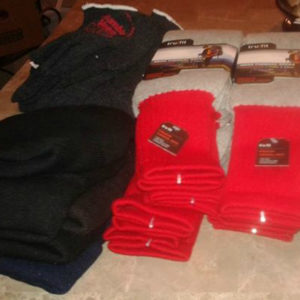 Clothing, Socks and Shoes
We accept all gently used clothing and shoes to pass out to the homeless. We do everything we can to help people clothe themselves professionally for job interviews and school. We also try to help people keep warm during the winter. We also collect Prom and Formal Dresses for our annual Free prom/ Graduation dress to help low income girls go to prom and Graduate in style who can not afford it.
Additional Resources
We try our best to meet the needs of those who reach out to us for our services. If we cannot help we will lead you to other resources in hopes that your needs are taken care of. Our resources list is to help when we can not offer the service or collect needed items.
Are most needed items are: WATER, FOOD, SOCKS, HAND WARMERS, HATS, GLOVES, SCARVES, HYGIENE  PRODUCTS, BAGGIES, AND SNACKS/ITEMS FOR CARE PACKAGES.
*  MONATARY FUNDING HELPS US PURCHASE NEEDED ITEMS WE DO NOT COLLECT BY DONATION.